Bitdefender Internet Security là phần mềm diệt virus hiệu quả bảo vệ máy tính hiệu quả. Công cụ bảo vệ máy tính của bạn tránh sự xâm nhập của virus, Spyware, Trojans, Worms và các phần mềm độc hại khác khi truy cập internet.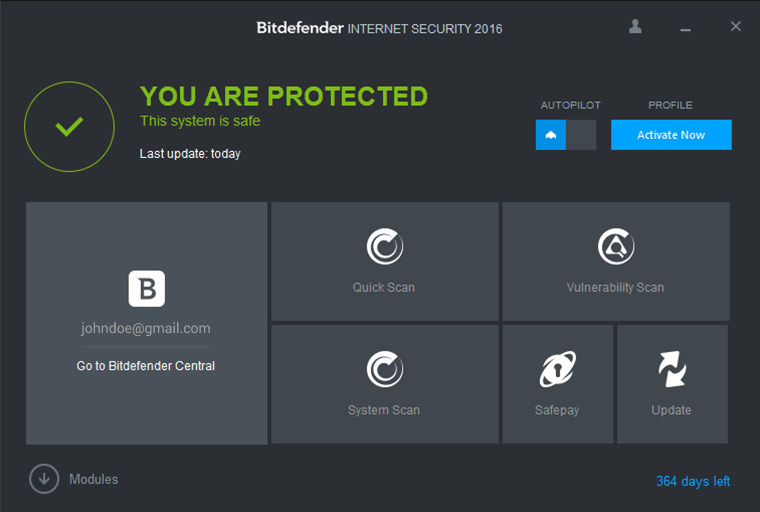 Bước 1: Các bạn vào đường dẫn sau: http://sharewareonsale.com/s/bitdefender-internet-security-sale
Bước 2: Chọn DOWNLOAD BITDEFENDER INTERNET SECURITY 2016 NOW
Bước 3: Các bạn chọn share lên Facebook, Twitter hoặc Google+
Bước 4: Điền đầy đủ thông tin và chọn GIVE IT TO ME NOW
Bước 5: Chọn click here to go to the giveaway page
Bước 6: Điền email để nhận code, check vào I'm not a robot và chọn GET YOUR ACTIVATION CODE 
Bước 7: Một email của Bitdefender gửi đến bạn, kiểm tra mail và chọn INSTALL BITDEFENDER
Bước 8: Bạn sẽ được dẫn đến trang chủ của Bitdefender, chọn INSTALL BITDEFENDER một lần nữa để tải về.
Tham khảo: congngheviet